Our philosophy is to work with you like no one ever has before!
A tailored
strategic vision!
We offer you a tailored strategic vision. Simone et les Robots support you in the definition, revision or reorientation of your transformation.
Whether it's thinking about the evolution of your organisation in a digital-dominated economy or working together to develop an innovative and differentiating digital project, we are at your side to enable you to achieve the best.
We bring to the table our strategic, organisational and political vision to help you take the required step back in your thinking.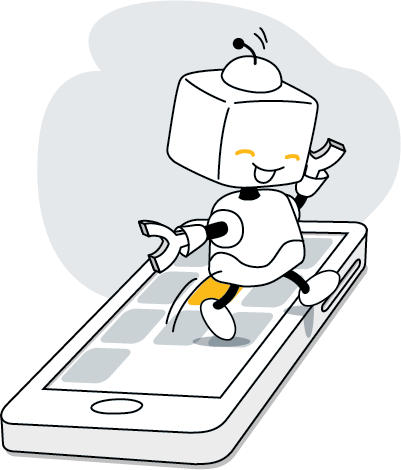 From strategy
to project implementation
Whether it's building your digital transformation plan together or whether you want to redefine your brand or communication strategy, Simone et Les Robots supports you at every step of your project.
Among your projects:
Lead the positioning of your digital transformation strategy: we plan the implementation by your side, support your teams, listen to everyone, etc.
Define your brand and communication strategy: how to value your brand? how to ensure its reputation? how do you share your vision and values? …
As we are curious and passionate, we particularily like to help you face challenges.
We love to go above and beyond for you!!